Learn more about Alpha Chemicals as a company.
Alpha Chemicals commenced business in 1956, after the merger of Larsen Chemicals and Mercurials, producing a range of inorganic metal compounds. It expanded at the Cromer site over time to a business with a breadth of manufacturing and formulating expertise as well as chemical supply services. The business operated at the Cromer site until late 2018.
At that time the business moved to its current Wetherill Park location and changed focus. Today, Alpha Chemicals is focusing on its trading operations, supplying a large range of industrial chemicals to a wide range of domestic markets.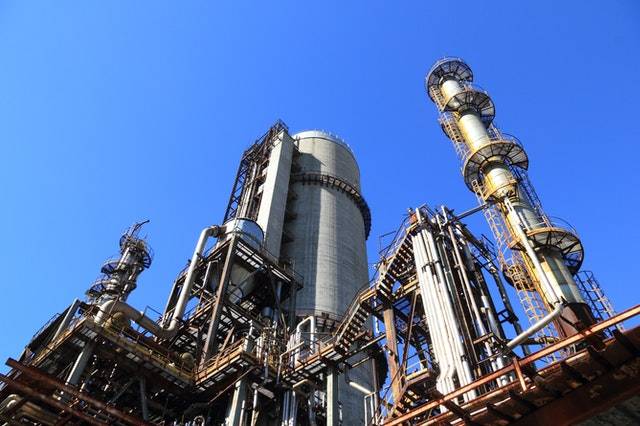 Our specialised team offers a dedicated resource to solve your problems and meet your individual requirements.
We have a commitment to quality, which is supported by our Quality Management System.
We are also committed to maintaining the Health and Safety of our employees and to protecting our local environment.
Alpha Chemicals takes quality seriously, we know the quality of our chemicals and services impacts your day to day productivity, so we are committed to delivering high quality, every day. We don't stop there either; we're also striving for continuous improvement to respond to your changing needs.
In pursuit of continuous improvement to all aspects of our operations, and to ensure we meet our customers' requirements, Alpha Chemicals developed a Quality Management System.
Our Safety Data Sheets are written in accordance with the Globally Harmonised System of Classification and Labelling of Chemicals (GHS), as implemented in Australia, and continuously reviewed to ensure compliance with current legislation. These are available within our Products sections on the site.
We guarantee our product quality with Technical Data Sheets (available within the Products sections on this site) and Certificates of Analysis which are available on request.
Over many years Alpha Chemicals has developed a number of distributorships and relationships with a few select companies in the Anodising, Powdercoating and Industrial Chemical markets.
Alpha Chemicals are the exclusive distributors in Australia and New Zealand for a range of chemicals for anodising and colouring aluminium from Alufinish GmbH, world leaders in the Anodising and Powder Coating industry.
Alpha are the exclusive Australian & NZ distributors for Munk Gmbh, one of the world's leading suppliers of rectifiers and control equipment for electroplating, anodising and hard anodising.
As Australian and New Zealand partners with Alufinish GmbH & Co, world leaders in the development and manufacture of specialist surface refinement chemicals, Alpha Chemicals can provide a range of pre and post-treatment products for the powdercoating of aluminium that improve coating adhesion and provide long-durable corrosion performance.
Specialists in the chemical paint stripping of metal surfaces Alit Technologies confirms itself as a champion in proposing innovative in-line chemical paint stripping systems and producing high performance and low environmental-impact products. Alpha Chemicals are the exclusive Australian and New Zealand exclusive distributors for Alit Technologies.
Alpha Chemicals is pleased to have developed a strong relationship with Southern Chemicals Limited – a China-based company that has been professionally engaged in Developing & Researching, Manufacturing and Trading in various inorganic fine chemicals used in the ceramics, paint, agriculture and many other industries.
We have also developed close links with many Australian manufacturing and trading companies and we are able to source most products that we cannot supply from our own stock.
We have also developed links with a number of toll manufacturing and processing businesses that supply us with a number of the products that we manufactured at our previous location. We can help develop other formulations and products, especially those based on raw materials that we currently supply. We can then have these products manufactured, blended or processed by these businesses.
With this vast supplier network Alpha Chemicals is well placed to provide you with all of your requirements in the Anodising, Powdercoating and Industrial Chemical industries.